We have received reports of emails landing in spam for members who use Outlook Protection for spam filtering. This is a global issue we are continuing to work with our providers on to troubleshoot.
In the meantime, if you are having trouble receiving Cape Chamber emails, please add @capechamber.com and <info+capechamber.com@ccsend.com> to your safe senders list and check back with this page often for the latest membership communications. For more information on quarantined emails with Microsoft 365, click here.
Questions? Contact info@capechamber.com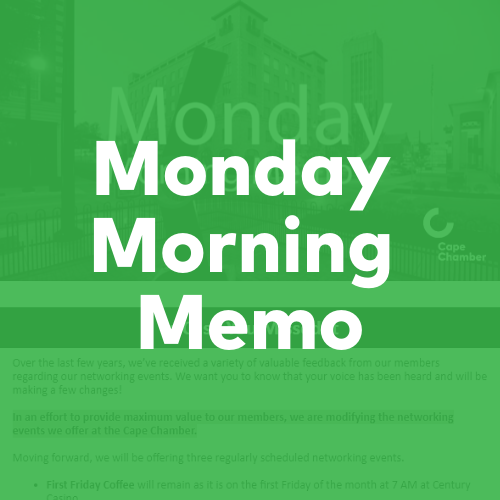 Updated February 20, 2023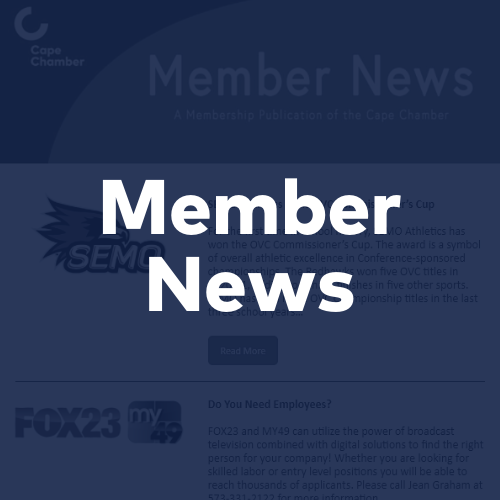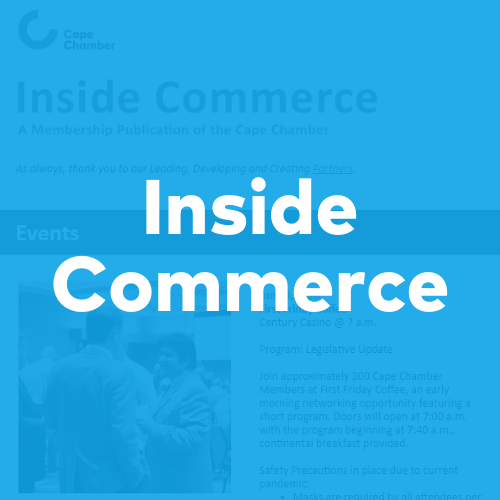 Updated February 15, 2023
The Cape Chamber has one weekly and two monthly newsletters to share announcements and membership updates with the Chamber membership.
The Monday Morning Memo is the Cape Chamber's most frequently distributed and primary form of communication. Read this brief email every Monday morning to stay up to date on upcoming event details and to receive additional information relevant to the Cape Chamber community.
Chamber Tip! Never miss a Monday Morning Memo - add us to your safe sender list.
Distributed on the second Wednesday of the month, Member News is filled with content submitted by Chamber members. Do you have an announcement to share or an event you'd like to promote? Submit it here.
Don't forget! Submissions are due the 5th of the month to be included in the next publication.
Distributed on the third Wednesday of the month, Inside Commerce gives Chamber members a look behind the curtain with greater details of the month's happenings. Inside Commerce is home to columns from the Chamber Board Chair, Chamber President, and Visit Cape. In addition, you will find new members and representatives and ribbon cutting recaps.