Cape Girardeau Drive-Thru Hiring Event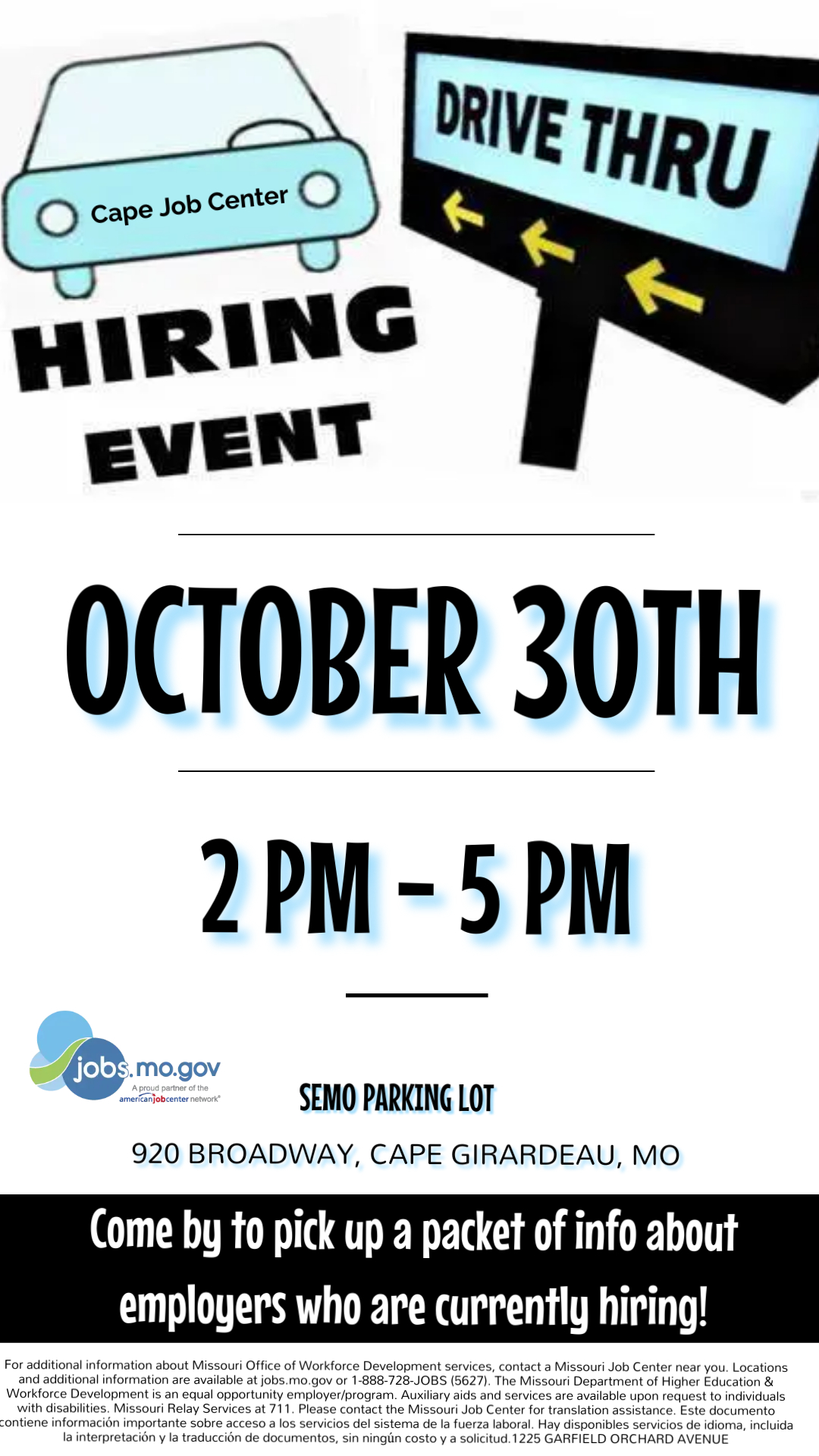 Are you ready to accelerate your career and steer it in the right direction? We've got an opportunity that's taking the hiring process to a whole new level!
What if we told you that you could skip the conventional job search route and take the fast track to a fulfilling career right now?
Buckle up and get ready because we're thrilled to announce our upcoming Drive-Thru Hiring Event! It's not just a hiring event; it's an experience designed to make the job searching process not only easy but also convenient. We understand the unique challenges of today's world, and we're committed to adapting and ensuring a seamless hiring event experience for all.
If you are looking for a job or know someone who is needing employment, just drive thru this event on October 30th from 2 pm - 5 pm; our staff will be distributing bags full of flyers, pamphlets, and information on employers in the Southeast Region that are looking for qualified candidates. Information on the documentation will explain how to apply for these positions!
Find your next career opportunity on October 30th from 2 pm - 5 pm.
EMPLOYERS:
If you are looking to fill those open positions, we would love to have your participation in this event. This is not your ordinary hiring event, there is no booth for you to man! You just provide us with 300 flyers that promote your current position(s), and we will do the rest of the marketing work for you. As with all of our events, there is no cost to participate! Just complete the Employer Registration and provide us with the 300 flyers, pamphlets, or brochures! Not only does this promote your openings but it also promotes your business!