Risk Management Firm Ranks MRV Banks No. 5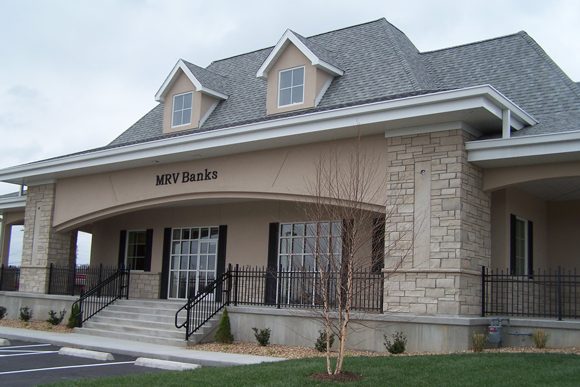 Ste. Genevieve, MO (August 28, 2023) CB Resource, Inc. a risk management firm, has ranked MRV Banks fifth on its CB Top Ten™ list of community banks with assets between $500 million and $1 billion. The firm identifies the top ten percent of community banks throughout the nation and provides industry insights to promote and enhance overall performance. In the 2nd quarter 2023 report, it recognized MRV Bank's overall performance when compared to other community banks with the same assets.
"Receiving this award is a testament to the dedication and hard work of our entire team at MRV Banks," said Doug Watson, MRV Banks President and CEO. "It's an honor to lead such a talented group of individuals who are committed to excellence and innovation in the banking industry. This recognition only fuels our determination to continue delivering exceptional financial services and solutions to our valued customers."
The CB Top Ten™ categorizes community banks into five peer groups based on total assets. The firm provides a summary of the top ten percent of community banks based on key performance indicators. Those include asset growth, return on average assets, return on average equity, net interest margin, efficiency ratio, non-performing assets, non-interest bearing deposits and non-interest income. This report is produced annually and quarterly.
Founded in 2007, MRV Banks is one of the fastest-growing banks in Missouri. With more than $650 million dollars in assets, it is the 49th largest bank in the state of Missouri out of 215 state-chartered banks. MRV Banks has locations in Ste. Genevieve, Cape Girardeau, Festus, and its newest location in St. Charles. MRV Banks has a reputation of delivering premium banking products and services to local consumers and small business customers throughout Missouri. For more information about MRV Banks, go to www.mrvbanks.com or call 573-883-8222.