Chance Whitehead Appointed as Project Manager for DILLE POLLARD Architecture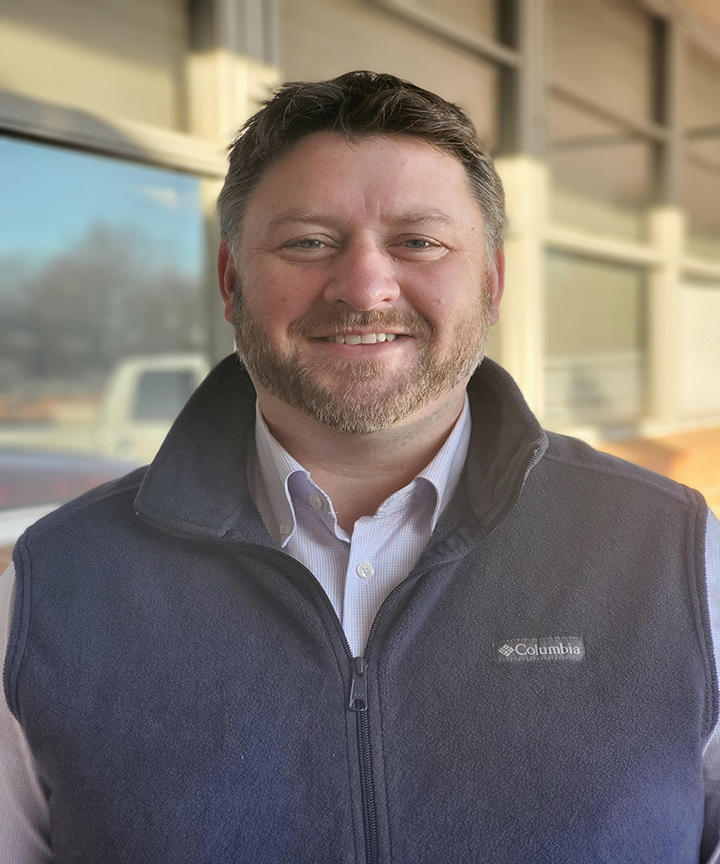 Poplar Bluff, MO – August 25, 2022 - DILLE POLLARD ARCHITECTURE announces the appointment of Chance Whitehead as Project Manager. Chance brings over 19 years of experience as a financial and administrative professional with a working knowledge of accounting, auditing, and construction management experience. He believes that the ability to effectively communicate with clients, contractors, and project team members is most critical to project management success. Before re-joining the team at DILLE POLLARD, he previously served as the Operations and Financial Manager from 2009 to 2020. His personal interest in real estate and leading several private development projects created a natural transition into Project Management for the firm. Chance has a Bachelor of Science degree in Business Administration from Southeast Missouri State University, is a Certified Design Accountant and a licensed Missouri Real Estate Agent.
Chance is married to Trisha Whitehead with two daughters and three spoiled dogs. He serves on the Land Clearance for Re-Development Authority and the Residential Advisory Board for the City of Poplar Bluff, MO. He is also a member of IMA, The Association of Accountants, Financial Professionals in Business, Construction Management Association of America and more than a few bands around his hometown of Poplar Bluff, MO.
The team at DILLE POLLARD welcomes Chance and we look forward to the future with his enthusiasm, skills and professionalism that he will provide for the firm. "Chance is not only a good man but also a friend to us all with proven skills and work ethic as he re-joins our team for a brighter future" states Brett Dille, AIA, Principal.
About DILLE POLLARD ARCHITECTURE:
Founded in 2003 and currently with offices in Poplar Bluff and Cape Girardeau, DILLE POLLARD ARCHITECTURE works to create valuable, healthy, secure, and sustainable buildings, neighborhoods, and communities. With staff experienced in the areas of education, healthcare, municipal, industrial, financial, and the retail sectors DILLE POLLARD serves its clients with an experienced professional building design team. The firm's focus is to supply quality "design solutions" to communities throughout southeast Missouri, northeast Arkansas, and the surrounding region. Visit www.dillepollard.com