Cape Chamber Introduces New Monthly Publication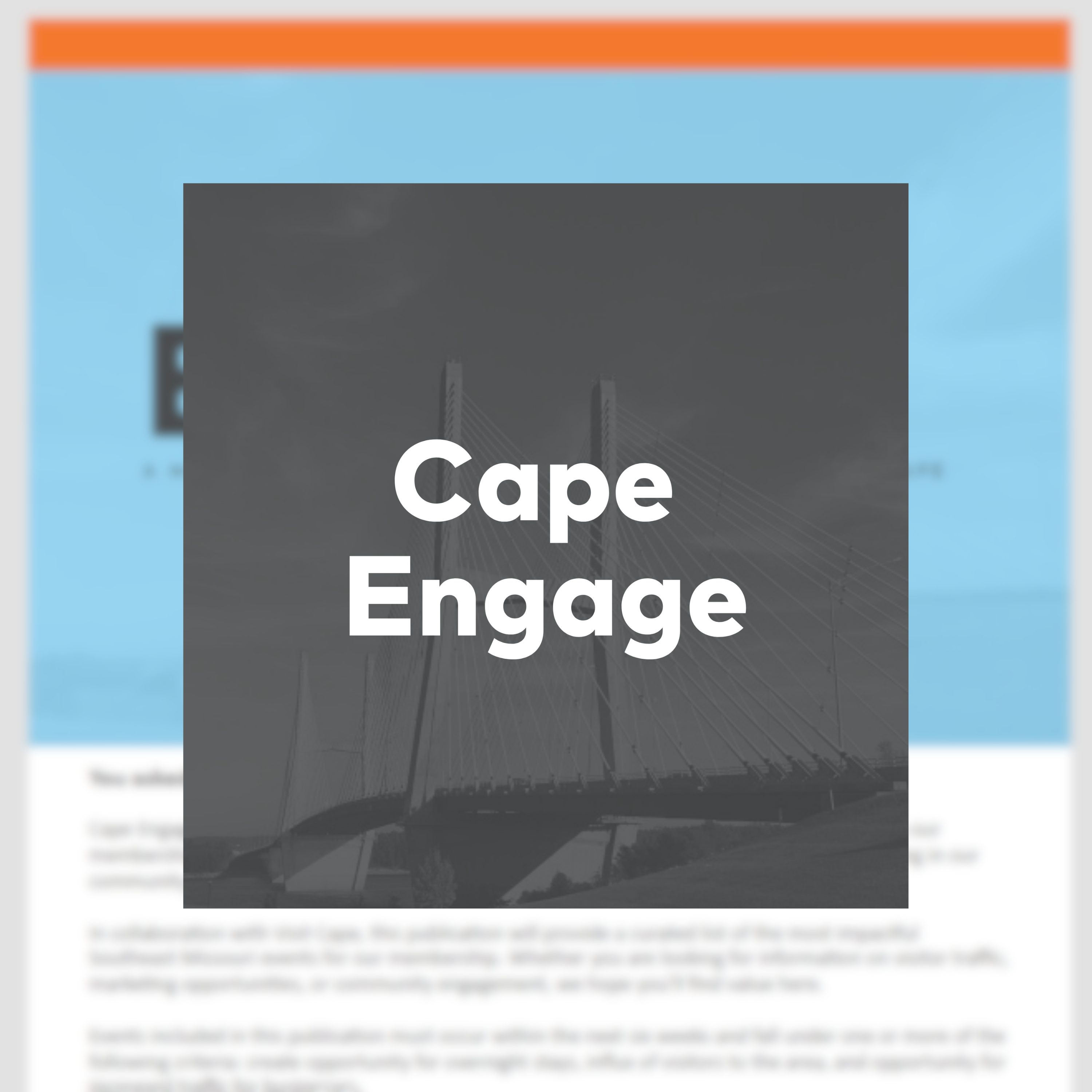 The Cape Chamber is thrilled to announce a brand new publication for our members: Cape Engage. Distributed on the fourth Wednesday of each month, Cape Engage is a brand new publication created by the Cape Chamber to share information and promote opportunities for members to plan for and engage with activity and special events in our community.
With the 2023-25 Strategic Plan at the forefront of this effort, the related objective states: The Cape Chamber will DEPLOY STRATEGIES that support Business Growth and Sustainability for our members and the broader region. This digital email publication will provide the Cape Chamber membership with a specific and curated list of events and activities happening in the region. The curated content provided each month includes events and activities which will likely a) create opportunity for overnight stays, b) bring an influx of visitors to the area, or c) serve as an opportunity for an influx of visitors to area businesses.
The purpose of this publication is to inform, connect, and engage area businesses to activity in the community; whether you're looking for information on visitor traffic, marketing opportunities for your business or organization, or volunteer opportunities, we hope you find value in Cape Engage. STAY TUNED! for more information... But for now, look out for the Engage launch: hitting inboxes August 23, 2023.
For more information about Cape Chamber newsletters and publications, visit capechamber.com/newsletters.