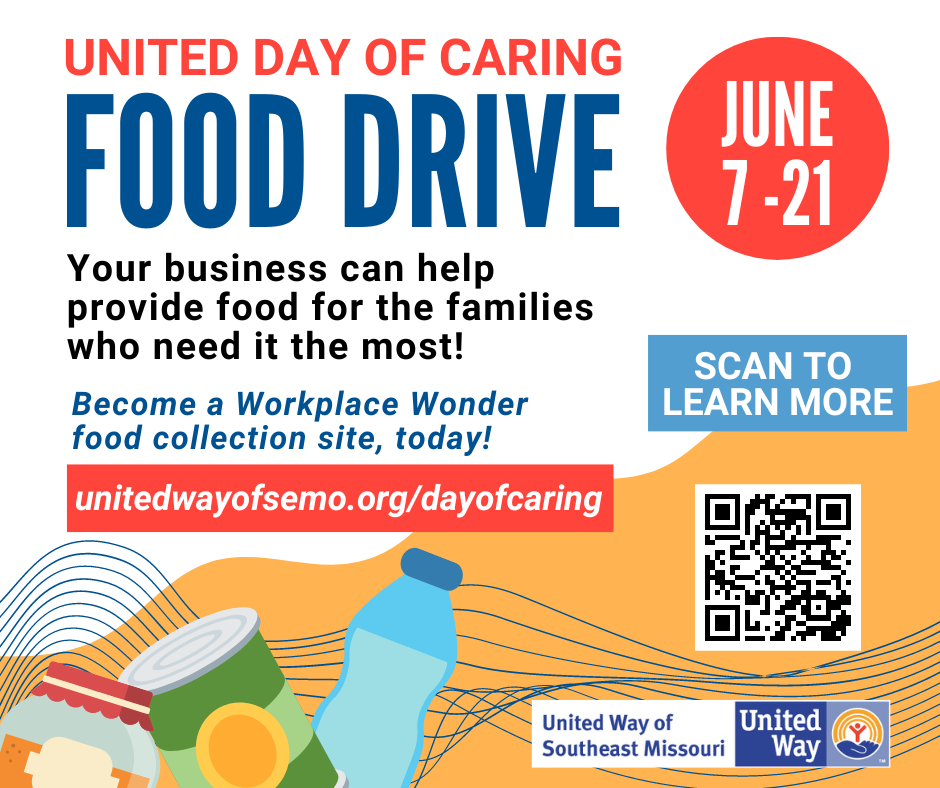 United Ways around the world celebrate June 21st – the longest day of the year - as United Day of Caring. To involve the local community in this global event, United Way of Southeast Missouri (UWSEMO) challenges local businesses to participate in our first annual ''Workplace Wonder Competition.''
Many families struggle with nutrition during the summer months when children are home from school and food drives are scarce. So, for the first annual competition, participating businesses, or "Workplace Wonders," will compete against each other to collect the most nonperishable, nonexpired food items during our community-wide food drive from June 7th to United Day of Caring on June 21st. The food drive will benefit UWSEMO's nutrition partners serving Cape Girardeau, Jackson, Scott City, Perryville, and Bollinger County. Where applicable, Workplace Wonders are asked to encourage their clients and customers to participate.
For more information about the food drive and participant registration, please visit unitedwayofsemo.org/dayofcaring/ or call 573-334-9634.