Saint Francis Foundation Recognizes Philanthropists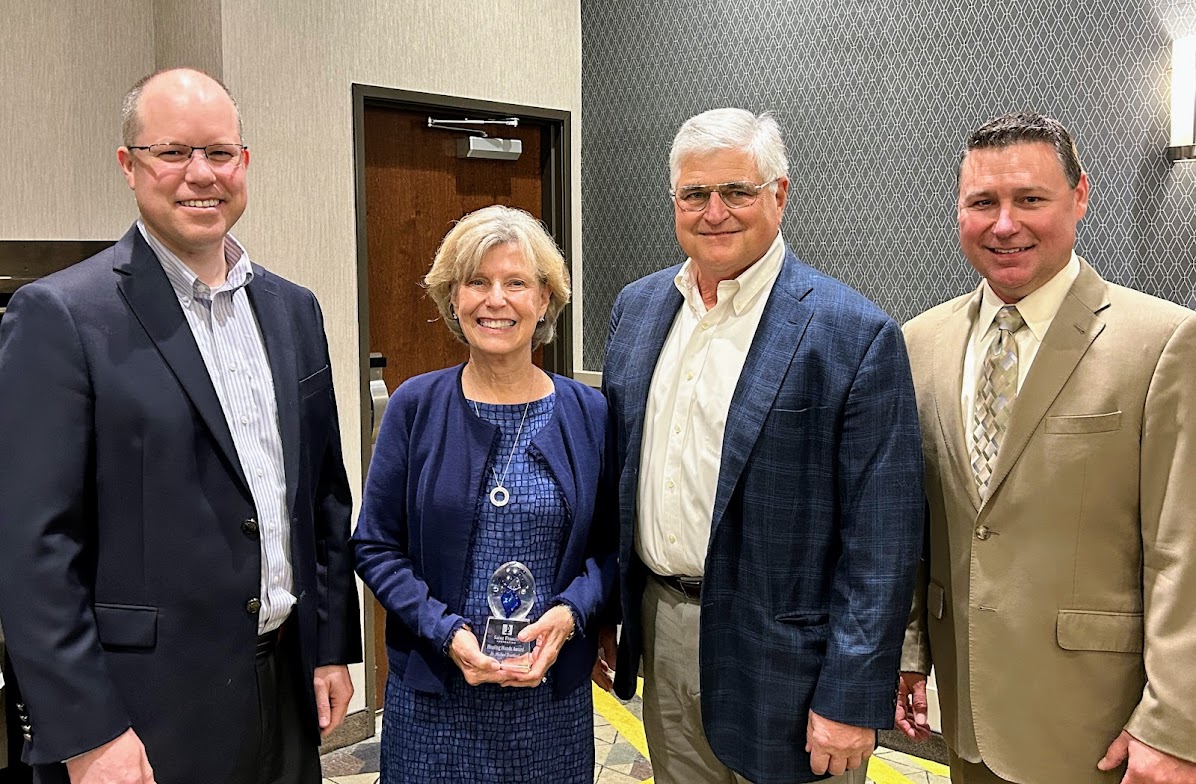 Saint Francis Foundation recently recognized Dr. Michael Trueblood with a Healing Hands Lifetime Giving Award in recognition of his long-term support and leadership giving. The award was presented at Grace Notes, an annual donor appreciation dinner hosted by the Foundation.
"His generosity has helped provide comfort and healing to numerous patients and colleagues over the years, even beyond his retirement," said Stacy Huff, Executive Director of the Foundation. "We extend our deepest gratitude to Dr. Trueblood and his wife, Mary."
The Healing Hands Lifetime Giving was created to recognize physicians and advanced practice providers at Saint Francis Healthcare System whose cumulative giving has reached the $50k, $100k or $250k level.
Pictured left to right:
Justin Davison, Saint Francis Healthcare System President and Chief Executive Officer, Mary Trueblood, Dr. Michael Trueblood, Stacy Huff, Saint Francis Foundation Executive Director.