Nominate a B Magazine Difference Maker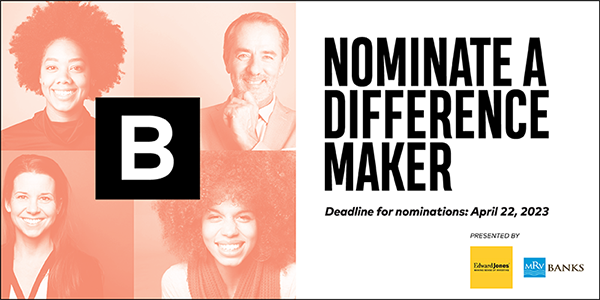 Each year, individuals in our community do extraordinary things to make our lives better. These are educators, small business owners, service providers, and other difference-makers who put others' needs in front of their own. If you know someone who has gone above and beyond in any sector this year, nominate them today as a B Magazine Difference Makers of 2023. Submit your nominations at www.semissourian.com/differencemakers.
The deadline for nominations is April 22, 2023.
Sponsored by Edward Jones and MRV Banks.