Missouri DeMolay Annual Convention Coming Memorial Day Weekend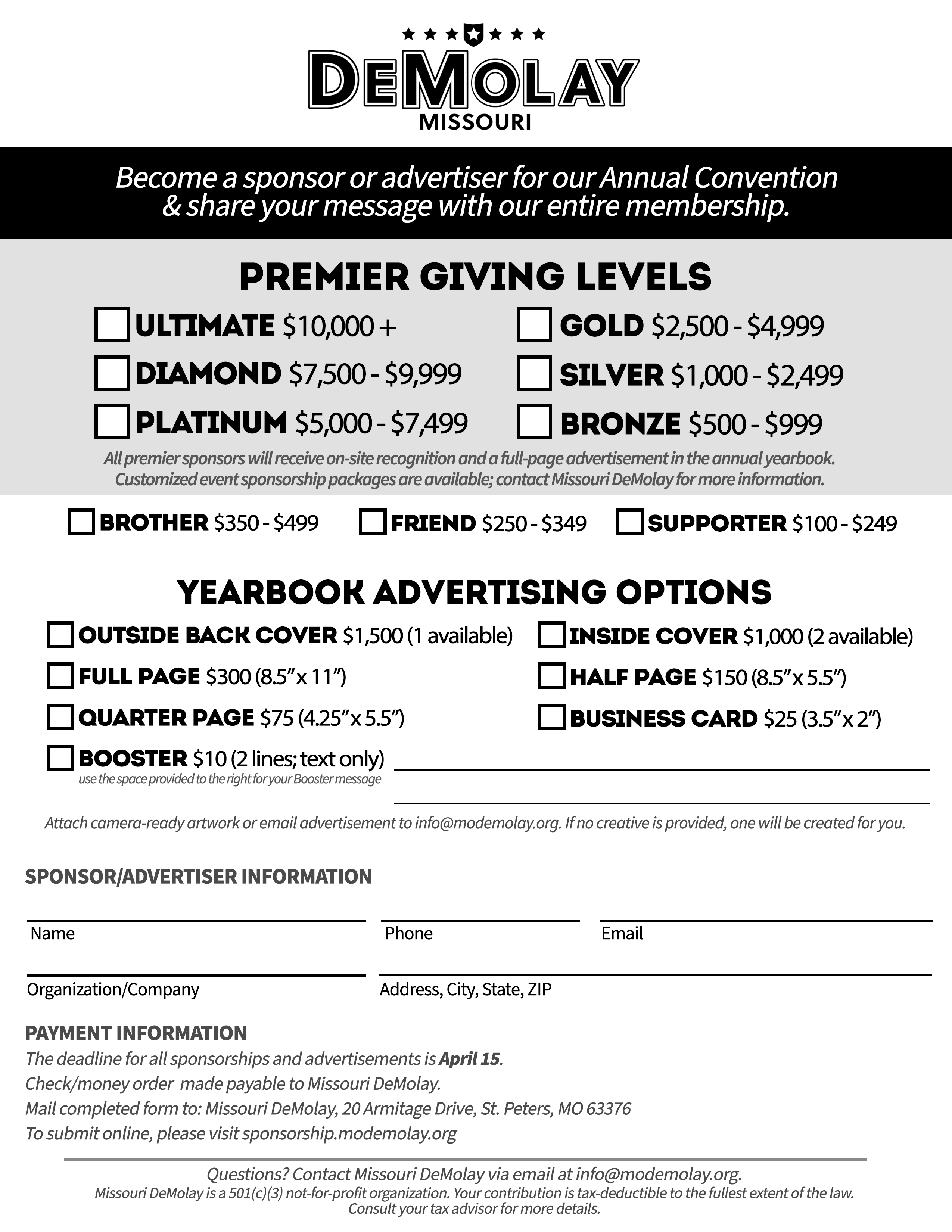 Visit Cape is honored to welcome Missouri DeMolay to Cape Girardeau. Missouri DeMolay has held its annual convention in Jefferson City for over 30 years. This year's convention will be the first outside of the capitol. Visit Cape would like to allow local businesses the opportunity to show support for the next generation of men of this state by sponsoring this prestigious conference. For more information, contact Justin Dryer at justinwdryer@gmail.com

About Missouri DeMolay's Annual Convention

General attendance numbers for Missouri DeMolay have hovered around 400-425 in the recent years before the COVID-19 pandemic. Missouri DeMolay expects attendance in 2023 to resume close to these levels. Attendance includes the active members of DeMolay as well as adult volunteers from each chapter, staff, and guests from other organizations. Attendees hail from every major city/suburb of Missouri (Kansas City, St. Louis, Columbia, Springfield, St. Joseph, Joplin, Cape Girardeau, Sedalia, etc.), and several special guests attend from neighboring states and beyond. Missouri DeMolay's Convention is a special event for the jurisdiction, allowing the state's young men to join in brotherhood while participating in individual and team sports and speaking competitions. This is also an opportunity for Missouri DeMolay to recognize and honor esteemed members of the organization, provide scholarships to our membership, and install the next team of leaders into their new positions.