Elite Travel, Inc. Owner Attends Norwegian Cruise Line Prima Debut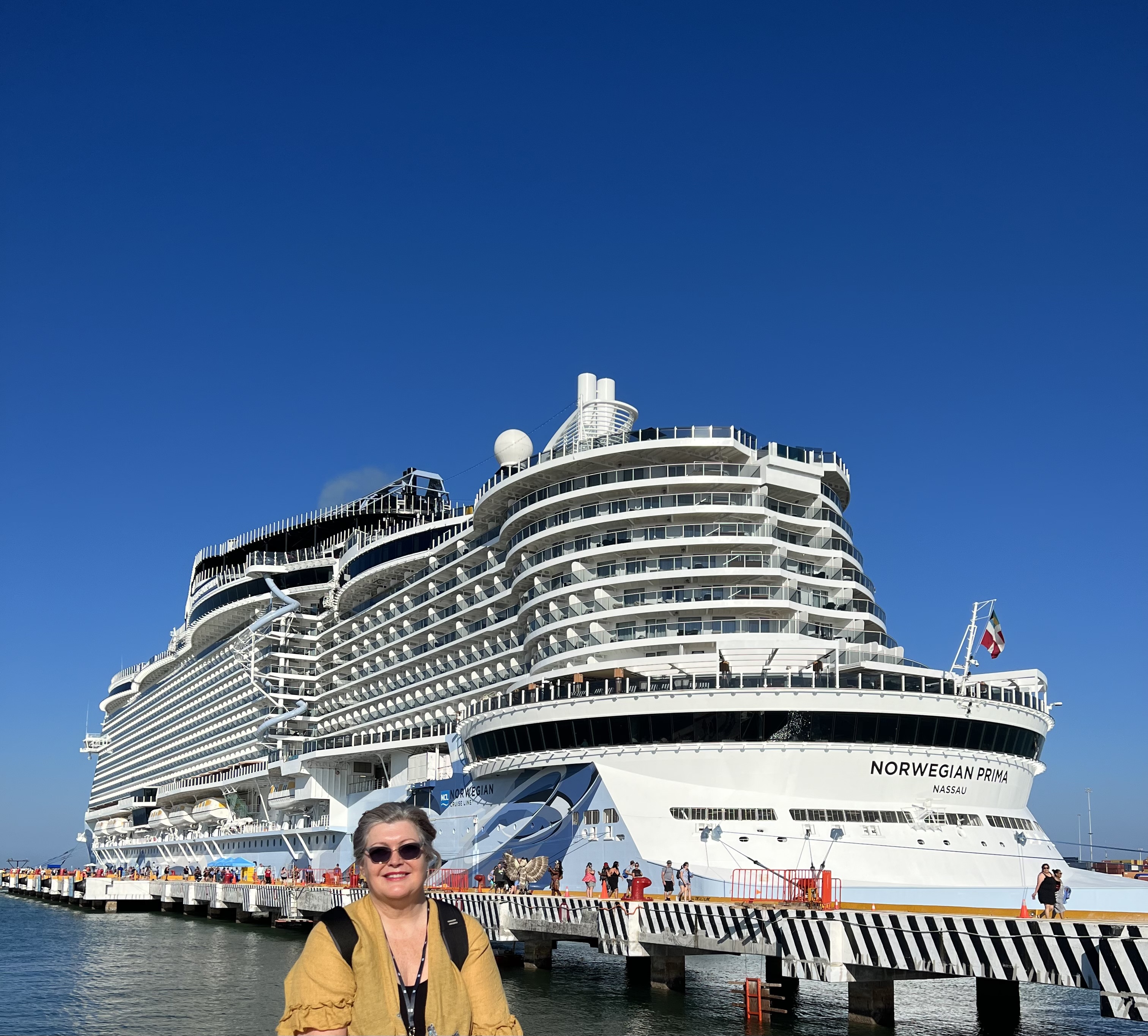 CAPE GIRARDEAU, Mo. --- October 28, 2022 Carolyn Sandgren (Kempf), President/CEO of Elite Travel, Inc. had the chance to celebrate 100 winning educators during Norwegian Prima's Texus Debut. GRAMMY Award winning artist, Kelly Clarkston, and Norwegian Cruise line teamed up to recognize 100 teachers with a free cruise and nearly $170,000 for the top three Grand Prize winners and their schools. Aboard the ship, Kelly Clarkston hosted an exclusive concert to not only celebrate the ship's debut but to recognize teachers for the meaningful work they do every day. Clarkston performed her hit songs "Miss Independent," "Stronger," and "Since You Been Gone." Special guests of this celebration included NCL President and CEO, Harry Sommer and Norwegian Bliss Godfather and American radio personality Elvis Duran. After the celebration, Kempf, had the privilege to cruise on the Prima on an exclusive five-day roundtrip voyage to Merida, Mexico.
The Norwegian Prima is the first of six vessels in the Norwegian Cruise Line's Prima Class, the Brand's first new class of ships in nearly 10 years! Kempf stated," My grandmother, several aunts and sister were and are teachers. In fact, my grandmother was a teacher on the Pine Ridge Indian Reservation, so I understand fully the sacrifices teachers make for their students. In addition, we have former teachers on our staff here at Elite Travel, Inc., so being able to watch Kelly Clarkston talk about her mother's journey as an educator and to honor teachers with a cruise and concert was an incredible experience to be a part of. I loved the Prima, it is something new and unique to cruising. I hope to get to share my experience with my guests and friends." To date, the Norwegian's Giving Joy program has awarded 230 teachers across the U.S. and Canada with free cruises and donated over $350,000 to schools and educators since 2019. Elite Travel, Inc. was founded in 1992 by people who love travel for its ability to enrich lives and increase appreciation for the world in which we live. Please contact them at 573-334-1234 or carolyn@elitetravelinc.com or visit them www.elite-trips.com.