Lunch & Learn – Maximize Gifts to Minimize Taxes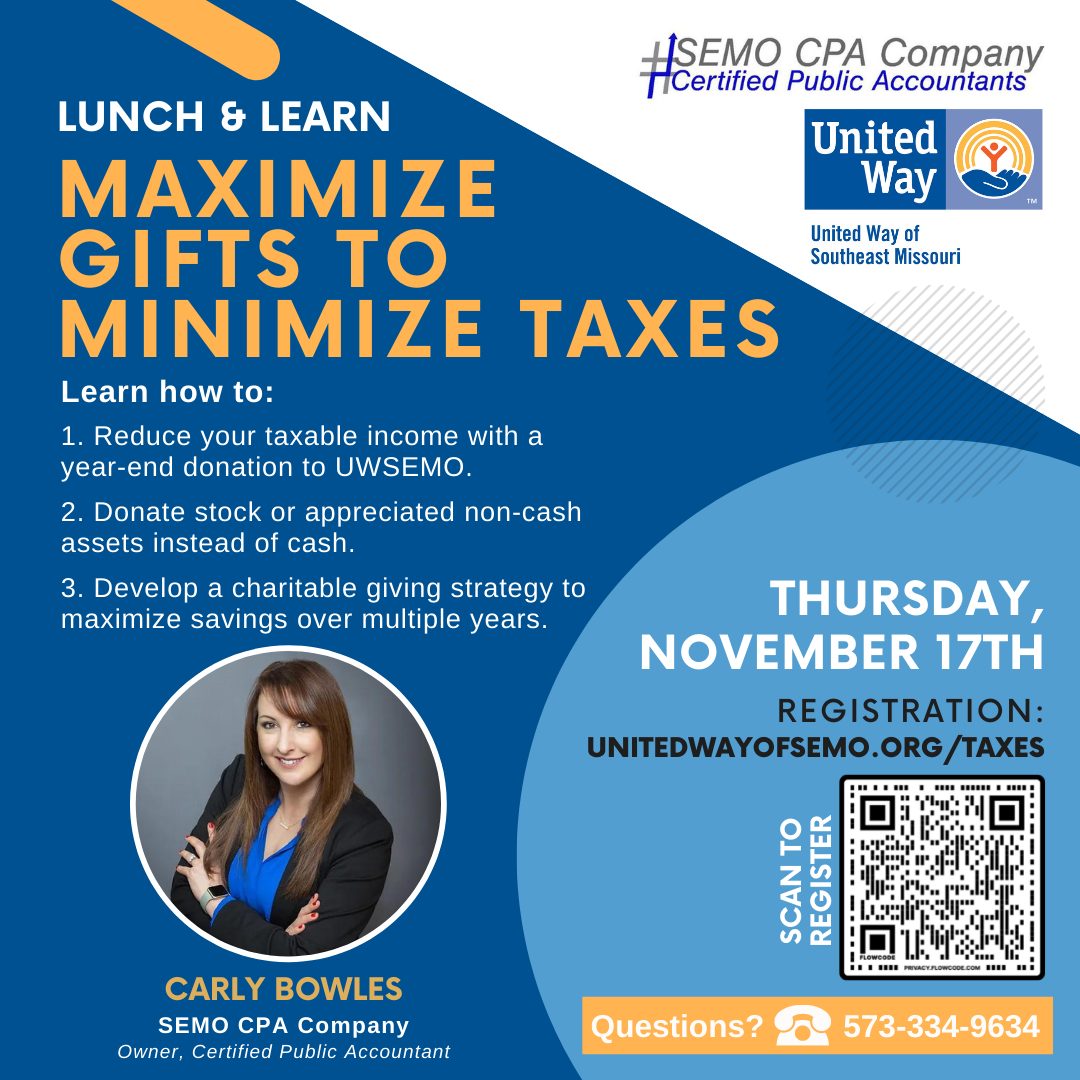 Join United Way of Southeast Missouri and SEMO CPA Company on Thursday, November 17, 2022 from Noon to 1:00 P.M. for a free Lunch & Learn discussing the topic "Maximize Gifts to Minimize Taxes" presented by Carly Bowles, Certified Public Accountant and Owner of SEMO CPA Company. In this free, one-hour event, you will learn how to:
1. Reduce your taxable income with a year-end donation to UWSEMO.
2. Donate stock or appreciated non-cash assets instead of cash.
3. Develop a charitable giving strategy to maximize savings over multiple years.
Pre-registration is required: www.unitedwayofsemo.org/taxes/