United Way 35th Annual Golf Tournament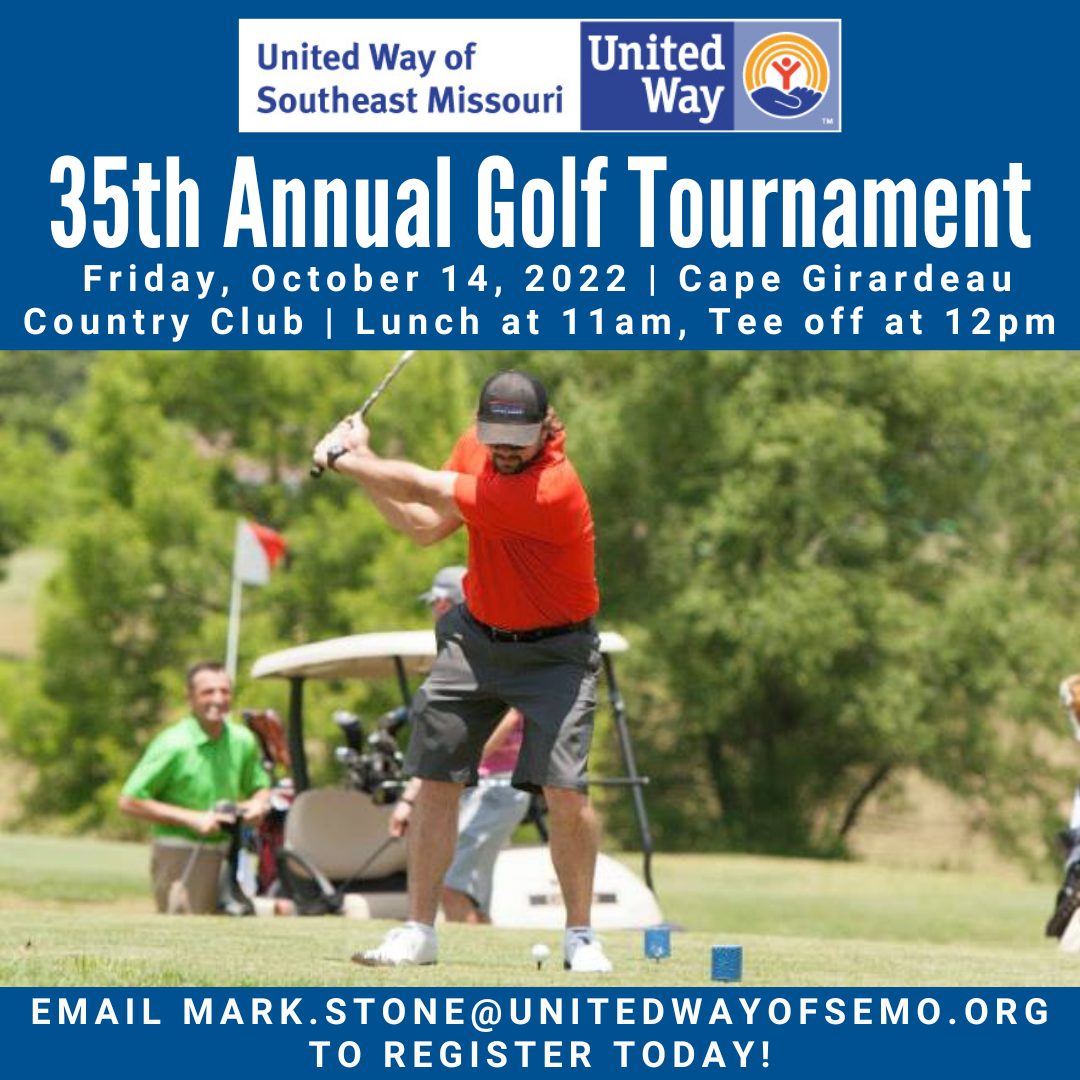 United Way of Southeast Missouri is teeing off our "Win the Game of Life with United Way" campaign with our 35th annual Golf Tournament. The tournament will be held on October 14th, 2022 at the Cape Girardeau Country Club. Lunch will be served at 11:00 AM and we will tee off at 12:00 PM. Player/Team registration is now open through October 7th, 2022.
This year, player/team registration includes green fees, carts, lunch, skins, mulligans, and one raffle ticket per player!