SoutheastHEALTH Dietitian Works for Promote Malnutrition Awareness in Missouri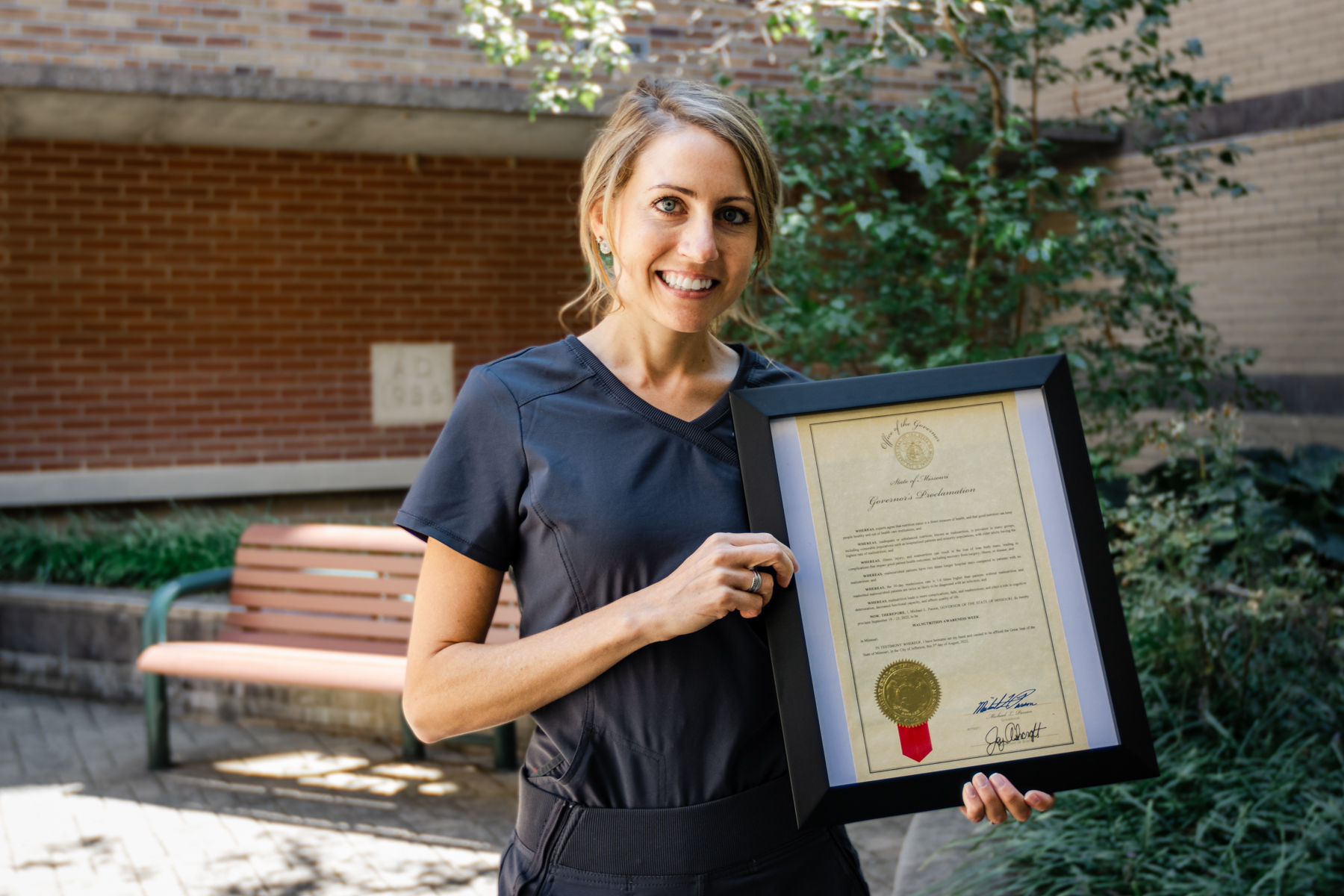 A person's nutrition status is a direct measure of health. SoutheastHEALTH Lead Clinical Dietitian Laurie Carlton, MS, RD, LD, is well aware of the importance of good nutrition and the detrimental effects of malnutrition, particularly in the hospital setting.
"As a clinical dietitian at SoutheastHEALTH with almost 11 years of working in the critical care setting and oncology unit, I have witnessed firsthand the effects malnutrition can have on patient outcomes," Carlton says.
With all of this in mind, Carlton pursued a Governor's Proclamation declaring the week of September 19 through 23 Malnutrition Awareness Week in Missouri.
"Not all states recognize this week, and I wanted Governor Mike Parson's help in bringing more awareness to this issue in Missouri," she says.
At Southeast Hospital, Carlton explains that patients are screened for malnutrition within 24 hours of hospitalization using thorough nutrition assessments and nutrition-focused physical exams. Through early detection, nutrition interventions, monitoring and transition of care plans for patients identified as malnourished, patient outcomes are improved, length of hospital stays decreases, 30-day readmission rates decrease, the risk of pressure injuries is reduced and there is a reduction in post-op complications.
Southeast also screens patients to determine food insecurity issues. Those who are identified receive a box of food from the hospital-based Heroes of Hope food pantry to take home with them upon discharge. Through a grant and partnership with the SEMO Food Bank, two weeks of food is provided and patients are connected with other food assistance services within their community. Since the pantry became operational in February, over 100 patients have been served.