EDGE Realty accepted in Leading Real Estate Companies of the World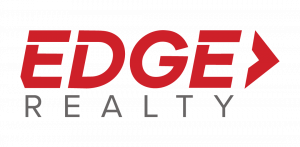 EDGE REALTY INVITED TO JOIN LEADING REAL ESTATE COMPANIES OF THE WORLD
We're Local. We're Global.®
An established leader in the Southeast Missouri market, Edge Realty's reach now extends far beyond the Southeast Missouri area through its membership in Leading Real Estate Companies of the World®, the largest global community of high-quality, independent real estate companies.
Membership in Leading Real Estate Companies of the World®, or "LeadingRE", is awarded only to select, market-leading companies that have demonstrated excellence in service delivery and results.
"In an industry made up of over 100,000 brokerages characterized by dramatically inconsistent service delivery and customer experience, our members set the standard for quality in the markets they serve," said LeadingRE President/CEO Paul Boomsma. "We take our commitment to quality very seriously, and, as a result, only 20% of the companies that inquire about membership are extended an invitation to affiliate."
The value of being aligned with LeadingRE, however, is much more than just a discerning third-party endorsement. LeadingRE members have access to world-class resources for marketing, technology, and professional development.
Through its membership, Edge Realty has valuable connections to the best real estate professionals in 70 countries around the world. These connections bring global exposure and a broader pool of prospective buyers for the homes Edge Realty represents. And, for those looking for real estate outside of the area, Edge Realty can provide assistance through LeadingRE's worldwide network of 550 vetted real estate firms.
"Our affiliation with LeadingRE provides us with the same, if not better, national and global network that a member of a national franchise might enjoy, all while allowing us to remain independent, innovative, and nimble in response to market changes or evolving business models," said Edge Realty owner Bill Cole.
While all LeadingRE companies, brokers, and sales associates have a shared focus on quality and connections, they are also committed to independence, with distinctive cultures and services that align with the unique needs of the areas they serve.
"All of our firms are deeply rooted in their communities – independently owned, with an uncommon local knowledge that allows them to help clients make better-informed real estate decisions," Boomsma said.
Through LeadingRE, Edge Realty combines the best of an authentic, local brand with the worldwide connections and tools that are so vital in today's global real estate marketplace.
Edge Realty's membership in LeadingRE allows its sales executives to assist buyers and sellers anywhere in the world in coordination with LeadingRE headquarters located in Chicago, London, and Singapore. In 2021, LeadingRE member companies made introductions in 90 countries. For corporate clients, RELO Direct® enables Edge Realty to offer a comprehensive approach to address all the moving pieces related to employee relocations.
Founded in 2003, Edge Realty is the largest real estate brokerage in Southeast Missouri, serving Cape Girardeau, Perry, Bollinger, Stoddard, and Scott counties and surrounding areas. Edge Realty has been the number one company in the region in closed sales volume for 17 consecutive years, closing more than 18,000 transactions and over $3 billion in sales volume in that time. Edge Realty, with offices in Cape Girardeau, Jackson, Marble Hill, and Sikeston (opening in late August), has nearly 120 agents, 48 of which hold their Missouri broker licenses.
Visit www.CapeAreaHomes.com for more information on Edge Realty. To learn more about Leading Real Estate Companies of the World®, visit www.LeadingRE.com.