Professional Advisors Seminar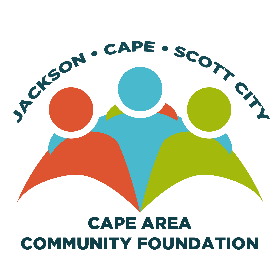 You are Invited to a Planned Giving Lunch 'N' Learn
Approved continuing education credits will be available
No cost to attend – Lunch will be provided
This event is sponsored by the Cape Area Community Foundation, Cape Girardeau Area Chamber of Commerce and Jackson Area Chamber of Commerce
When: Tuesday, August 30, 2022, from 11:30am - 1p.m.
Where: The session will be held at the Osage Center, 1625 N. Kingshighway,
Cape Girardeau, MO.
About The Speakers:
Gregory Laurentius, CPA, Kerber, Eck and Braeckel
A native of Perry County, Greg has been a Certified Public Accountant since 1997. He graduated from Murray State University in 1993 with a bachelor's in business administration with an emphasis in accounting. He practices at the Cape Girardeau office of Kerber, Eck and Braeckel, LLP as a Tax Manager. Since 2019, Greg has served as Treasurer for the Missouri National Veterans' Memorial Board of Directors.
Brian Fogle, CFO, Community Foundation of the Ozarks
Brian Fogle is President of Community Foundation of the Ozarks, responsible to the Board of Directors to carry out the mission and action plan of the organization. Prior to joining the CFO in 2008, he spent 30 years in banking in Springfield.
Brian's hometown is Aurora, Mo., where he is a graduate of Aurora High School. He obtained BBA and MBA in banking and finance from the University of Mississippi.
Brian provides leadership and guidance for numerous civic and nonprofit groups. Currently, he chairs the Good Community Committee, co-chairs the Healthy Living Alliance, and is on the board of the Every Child Promise, Downtown Council of Champions, Missouri Scholarship and Loan Foundation, and Missouri College Access Network. He previously served on the Missouri Coordinating Board for Higher Education and the Federal Reserve Board Community Advisory Council. He was awarded the O. Franklin Kenworthy Leadership Award in 1990, the National Community Leadership Award in 1993 and the Springfieldian Award in 2010, and received an honorary doctorate of humane letters from Drury University in December 2011.
Brian's motto in life: Often wrong, seldom in doubt.