Join us for our Egypt Presentation & our Iceland Northern Lights Presentation!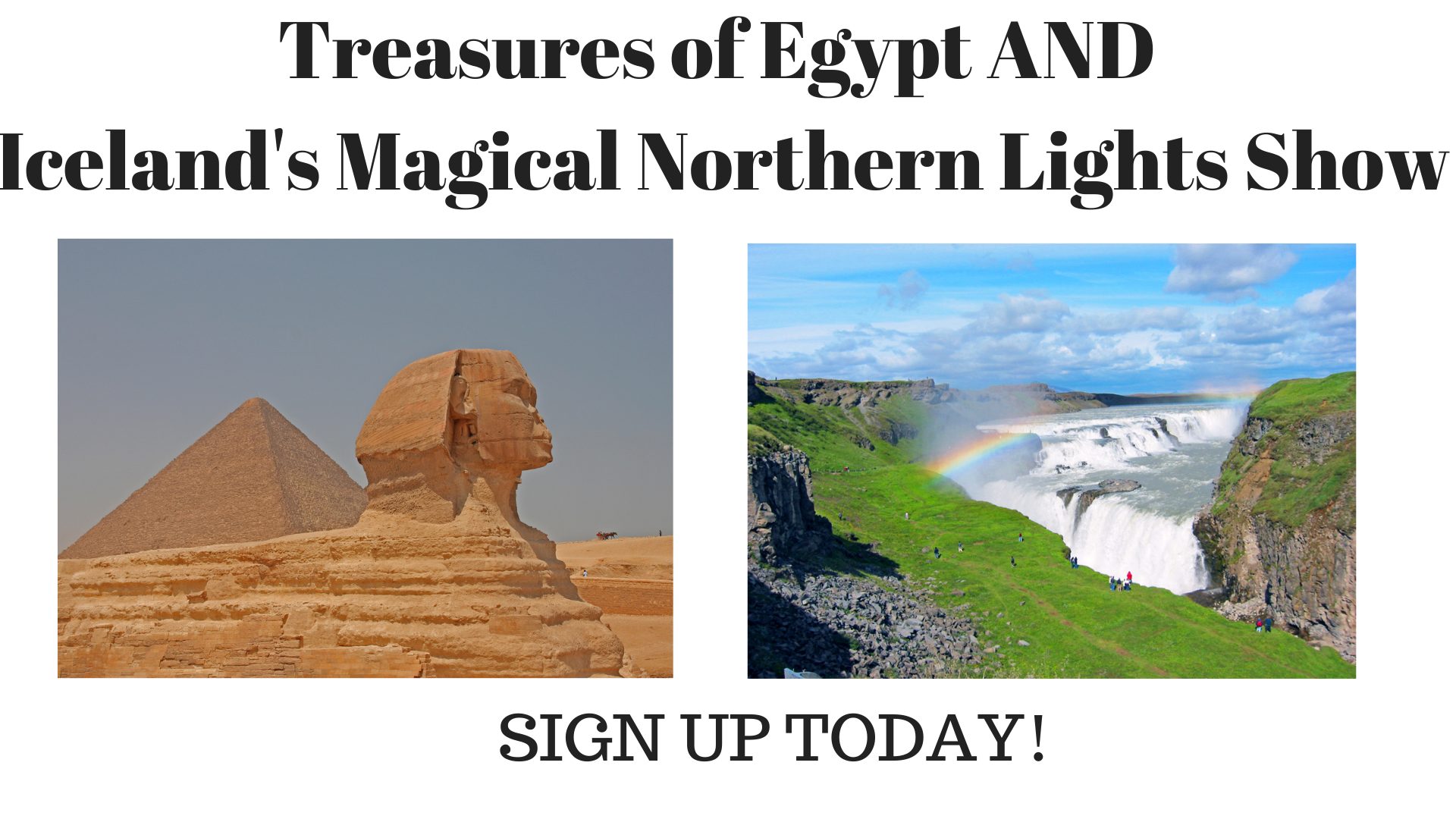 Have you always wanted to visit Egypt ?? Or maybe see the Northern Lights of Iceland?
All are invited to attend a travel presentation on Tuesday, July 26 starting at 5:30 p.m.at 926 Broadway, Cape Girardeau (Wehking Alumni Building). Starting at 5:30 pm we will discuss the Egypt Trip and immediately following we will discuss the Iceland trip.
You do not have to be associated with SEMO to attend or go on trips! The travel presentation will include detailed information about trip itineraries, accommodations, inclusions and costs.
There is a trip that will be visiting Egypt, exploring Valley of the Kings & embarking on a 4-night cruise on the Nile from Feb 16-27, 2023.
There is another trip scheduled for November 11-17, 2023, we'll be chasing the aurora borealis, traveling the ''Golden Circle'' and viewing floating icebergs.
RSVP for the travel show or for more information about either trip in general, contact 1st Class Travel, 573-651-0088 or email shari@gofirstclasstravel.com.