Join us for our Alaska Cruise/Land AND Spotlight on Tuscany Italy Travel Presentations!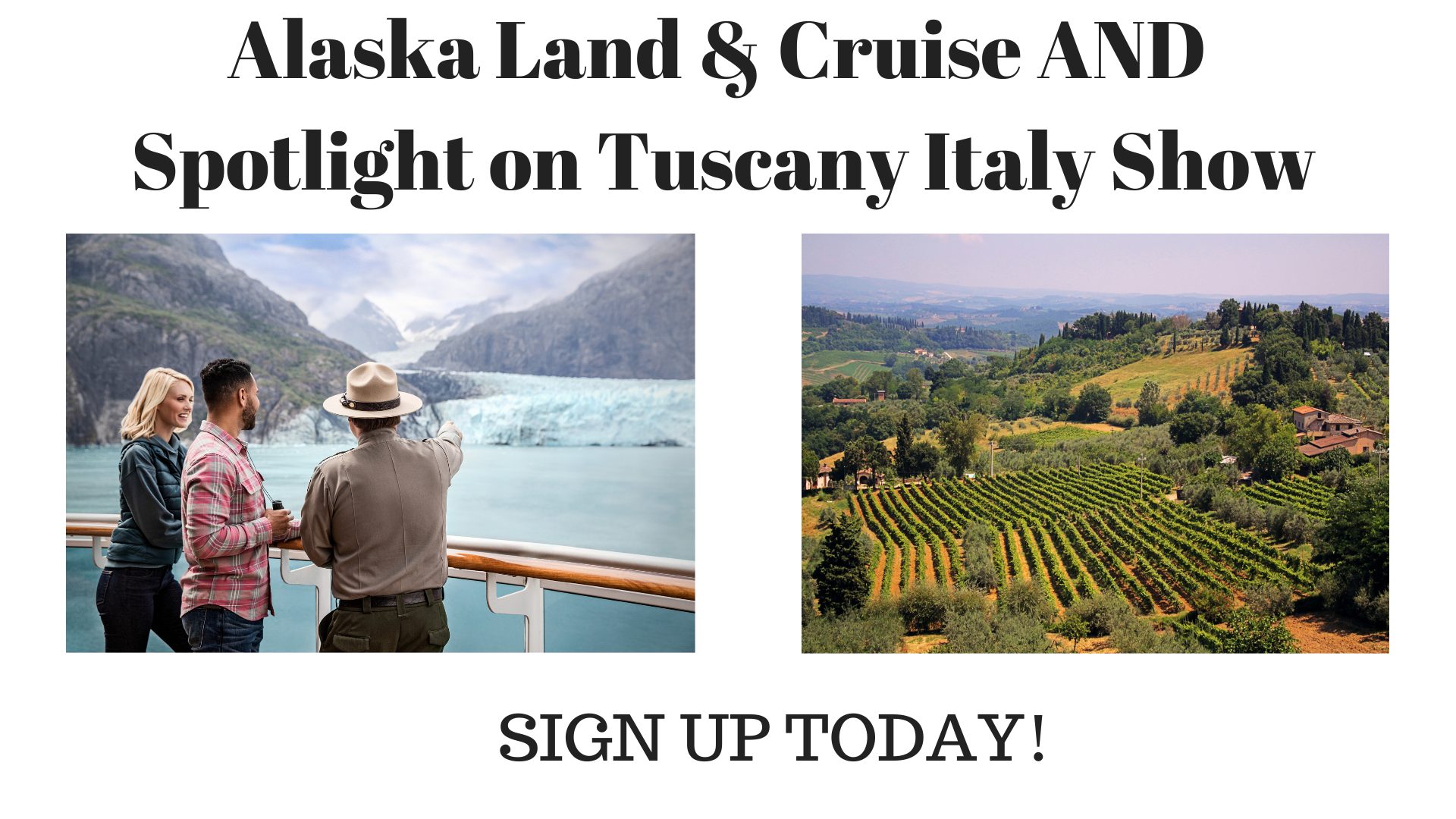 Have you always wanted to visit Alaska ?? Or maybe the Tuscany countryside of Italy?
All are invited to attend a travel presentation on Monday, July 25 starting at 6:00 p.m. at Notre Dame Regional High School in Cape Girardeau (west side of building- conference room 508). Starting at 6 pm we will discuss the Alaska Trip and immediately following we will discuss the Tuscany Italy trip.
You do not have to be associated with Notre Dame to attend or go on trips! The travel presentation will include detailed information about trip itineraries, accommodations, inclusions and costs.
There is a trip that will be visiting Tuscany, one of the most famous and bountiful wine regions in all of Italy from March 14-22, 2023.
There is another trip scheduled for July 28-August 5, 2023, we'll be cruising Alaska's Inside Passage viewing the natural wonders of Alaska for a seven-night Princess Cruise, with an overnight in Vancouver, Canada. 4-Day Land extension option available to Denali National Park!
RSVP for the travel show or for more information about the Tuscany trip or Alaskan cruise in general, contact 1st Class Travel, 573-651-0088 or email shari@gofirstclasstravel.com.