Cape Girardeau Area Chamber Hires New President & Chief Executive Officer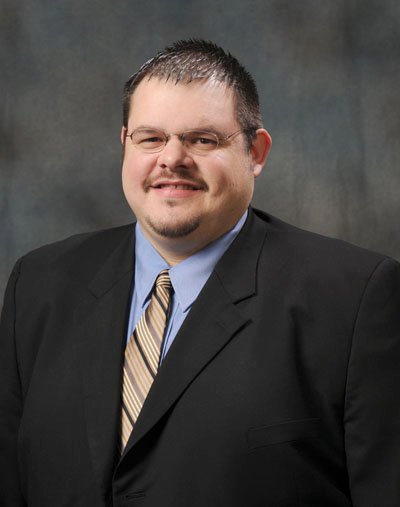 CAPE GIRARDEAU, Missouri (March 10, 2022) – The Cape Girardeau Area Chamber of Commerce Board of Directors is pleased to announce the hiring of Robert "Rob" Gilligan as its new President & Chief Executive Officer.  Gilligan will fill the role previously held by John Mehner who retired at the end of last year after 28 years of service to the Chamber.  In this role, Gilligan will serve as the top officer of the organization, responsible for all administrative and management functions while executing the mission of the Chamber.
Gilligan comes to Cape Girardeau from his most recent position in Emporia, Kansas where he served as the number two executive for the Emporia Area Chamber of Commerce and Director of Ignite Emporia, the Chamber's 5–year community investment effort to spur job growth, workforce readiness, affordable housing and existing business expansion.  Gilligan has also served as a City Council Representative for the City of Emporia since 2011.
Aaron Panton, Regional Bank President, The Bank of Missouri, headed up a seven-member search committee who worked with national executive search firm Waverly Partners to identify qualified local, regional and national candidates. "As I have said from the beginning, this is an important role to the area.  After an extensive and thorough search process, with the help of Waverly Partners, we are excited to announce Rob Gilligan as the Cape Chamber's next President and CEO.  Rob was selected due to his experience, vision for the Chamber going forward, and leadership experience.  We are excited to have Rob join our community and continue to build upon the great foundation our area Chamber has."
Gilligan brings 20 years of experience to the Cape Chamber role.  Prior to his role with the Emporia Area Chamber, he worked in government relations for the Kansas Association of School Boards in Topeka.  He has a BFA degree in Communications from Emporia State University and is working toward his MPA degree from the University of Carolina with an expected completion this fall.
Jeff Glenn, Cape Girardeau Chamber's Board Chair, is thrilled Gilligan has accepted the role.  "In a thorough and deliberate search process that yielded strong candidates, Rob articulated a profound understanding of the need for chambers to evolve to remain relevant and add value to their members and communities."    Search Committee member Angie Umfleet believes Gilligan is ready to lead the organization to even greater heights.  "In our interactions with Rob, he demonstrates a great understanding of the need for growth and change in Chambers of Commerce.  Further, he recognizes the value in joining local and regional leaders in enhancing our community and its success."  Search Committee member Cliff Brooks added, "While Rob has experience working in both local government and a chamber organization in a similar size market to ours, his view of the evolving role of a Chamber of Commerce is complementary with the existing strengths and experiences of the Cape Chamber.  Rob's perspective gives us an opportunity to leverage the strong foundation of the Cape Chamber to continually grow our businesses and our community for the future."
"I am very excited and honored to join an outstanding team of private and public sector leaders in Cape Girardeau to advance the community and region's business environment and quality of life.  Cape is very well positioned to take advantage of many existing assets and I'm looking forward to getting started," Gilligan said.

About the Cape Girardeau Area Chamber of Commerce
Established in 1917, the Cape Girardeau Area Chamber of Commerce is the leading business and community development organization in the area. We are incorporated as a not-for-profit membership organization and spend 100% of our time on issues of economic development and community betterment.

About Waverly Partners
Formed in 2001, Waverly Partners is a nationwide retained executive search firm and the preferred provider of executive search services of the Association of Chamber of Commerce Executives.   The firm has also been named by Hunt-Scanlon Media as one of the Top 60 Non-Profit Search Firms in the nation.  In addition to chambers of commerce and economic development organizations, Waverly Partners serves a wide variety of clients including Fortune 500 manufacturing and service corporations, nonprofits, privately held entrepreneurial growth companies and professional service firms across the country.
For more information, contact:
Aaron Panton
Search Committee Chair, Cape Chamber
Regional Bank President, The Bank of Missouri
573-335-3100 | apanton@bankofmissouri.com
Jeff Glenn
Board Chair, Cape Chamber
CEO, GlennView
573-270-4053 | jglenn@glennpr.com