Treasures of Egypt Travel Show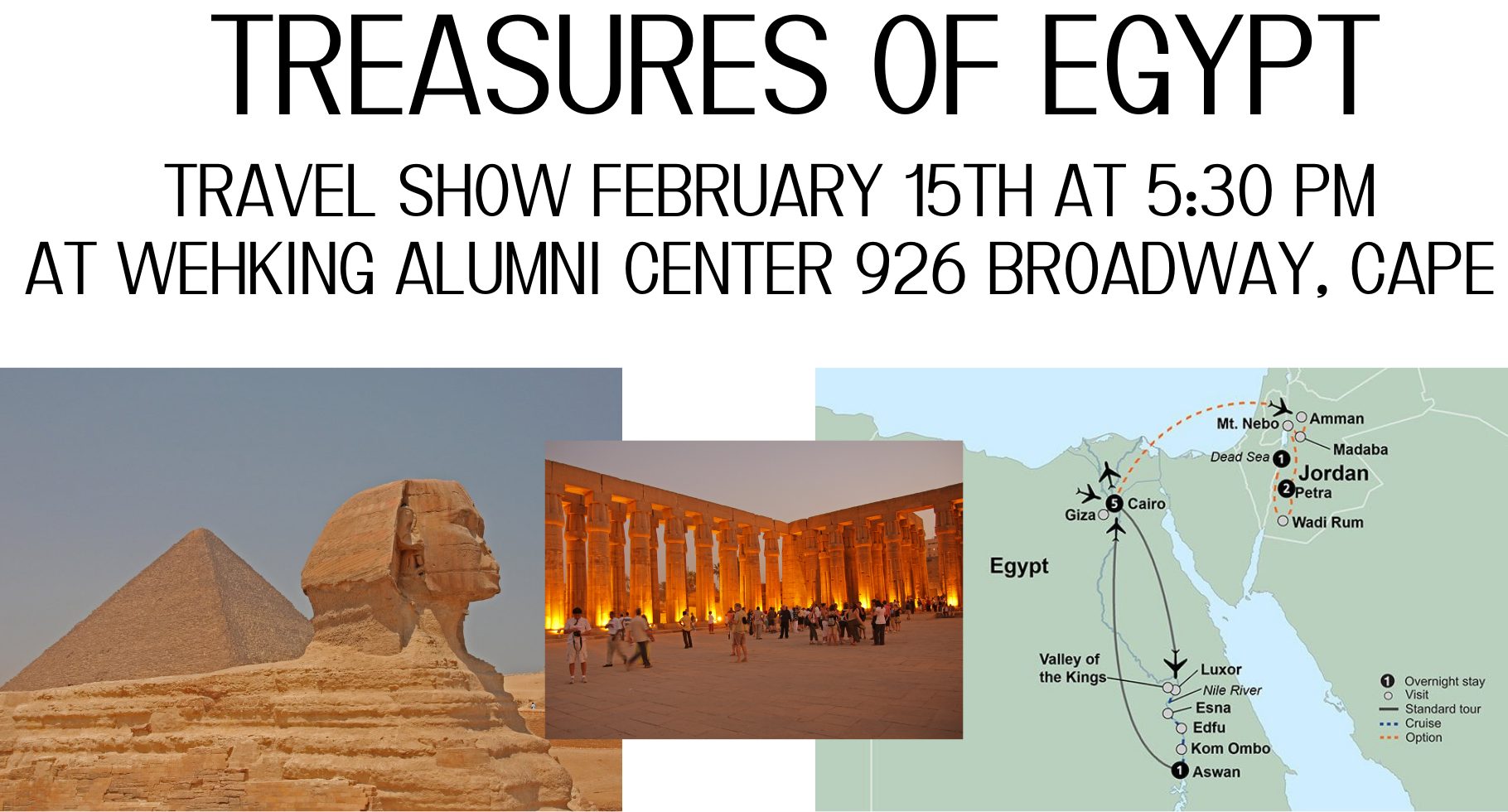 Join us the evening of Feb. 15th at 5:30 pm to learn more about our Treasures of Egypt 2023 trip. The trip is scheduled for Feb 16-27, 2023, includes 21 meals, Cairo, Grand Egyptian Museum, Luxor, Temple of Karnak, Valley of the Kings, 4-night Nile River Cruise, Queen Hatshepsut Temple, Kom Ombo, Aswan, Khan el-Khalili Bazaar, Giza, and more!
The Travel Show is open to anyone to attend! We will discuss the trip itinerary, pricing, and more.
Please RSVP to Shari Elfrink at (573) 651-0088, shari@gofirstclasstravel.com or message us here. If you can't attend but would like more information please let us know and we can get more info over to you or visit this site: https://gateway.gocollette.com/link/1061444
This will be an amazing trip of a lifetime! Please join us!