Employer Partners, We Want You!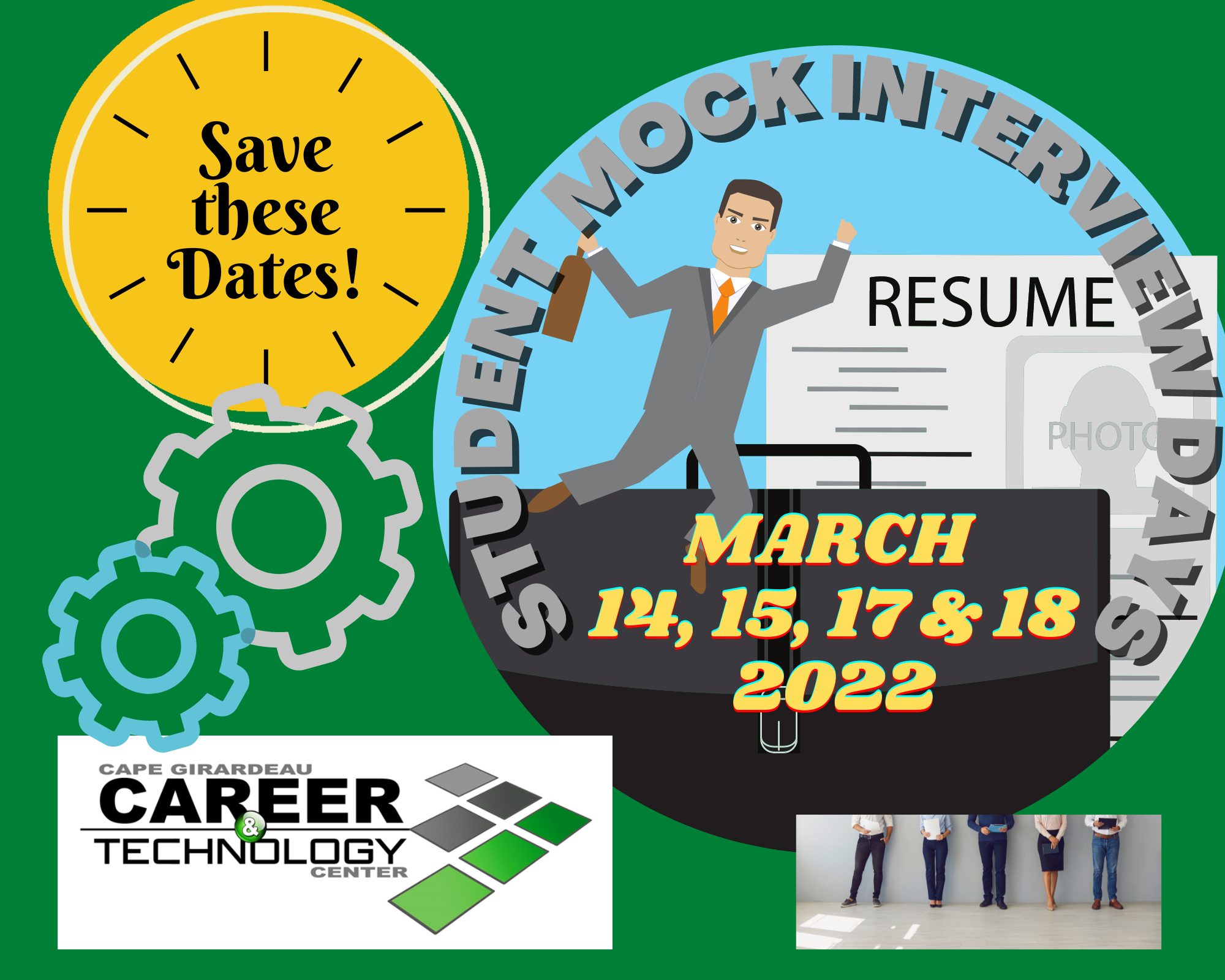 If you're looking for new hires CTC is the place to be! We're gearing up for our annual Student Mock Interview Days to be held in March & we're seeking area employer partners to volunteer and help us conduct face-to-face interviews with our students. Students gain so much from this experience and employers frequently find their next new hire! Please consider joining us for this rewarding experience.
INTERESTED? Reach out to Cara at dirnbergerc@capetigers.com & tell us you want in. We'll get in touch with further details on how you can get involved & maybe even find your next great employee!