CTC's Workforce Wednesday is Back!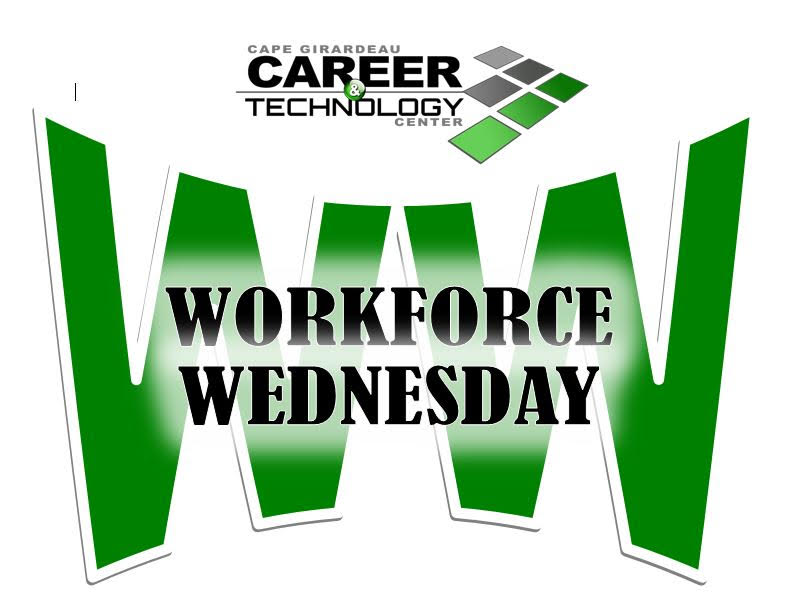 We know that finding that next NEW HIRE is more challenging than ever! Have you ever considered the incredible talent that's currently training at CTC?!
Come out for WORKFORCE WEDNESDAY and spend the day connecting with our students & instructors where you just might find your next employee!
The process is simple & free:
1. Contact CTC Workforce Development Coordinator, Kathleen Clayton, to secure your date(s) - claytonk@capetigers.com or 573-334-0826 x. 6513.
2. On your scheduled date you'll come to CTC where you'll set up at a table in our computer lab. Feel free to bring displays & giveaways to promote your business & help students remember you.
3. Spend time meeting students face-to-face during morning & afternoon blocks. Students get the opportunity to practice making introductions while also learning about your business & potential jobs that could be a great fit right away or after their graduate.
4. Hire a CTC student and we all celebrate the perfect WIN-WIN!!
If your business is seeking talent from one of these program/skill areas - you owe it to yourself to check out CTC!
Auto Collision | Automotive Tech | Aviation & Airway Mgmt. | CNA/Health Occupations | Child Care Assistant | Computer Coding & Programming | Computer Networking & Security | Construction Tech| Criminal Justice | Culinary Arts/ Hospitality | Digital Media Production | Electrical Trades | Emergency Medical Services | Graphic Design | Health Occupations | HVAC/R | Landscape/Horticulture | Marketing | Medical Assistant |
Physical Therapy Assistant | Practical Nursing | Precision Machining | Pre-Engineering/PLTW | Respiratory Therapy | Welding Technology