Intro to Digital Marketing Workshop for Small Business and Nonprofits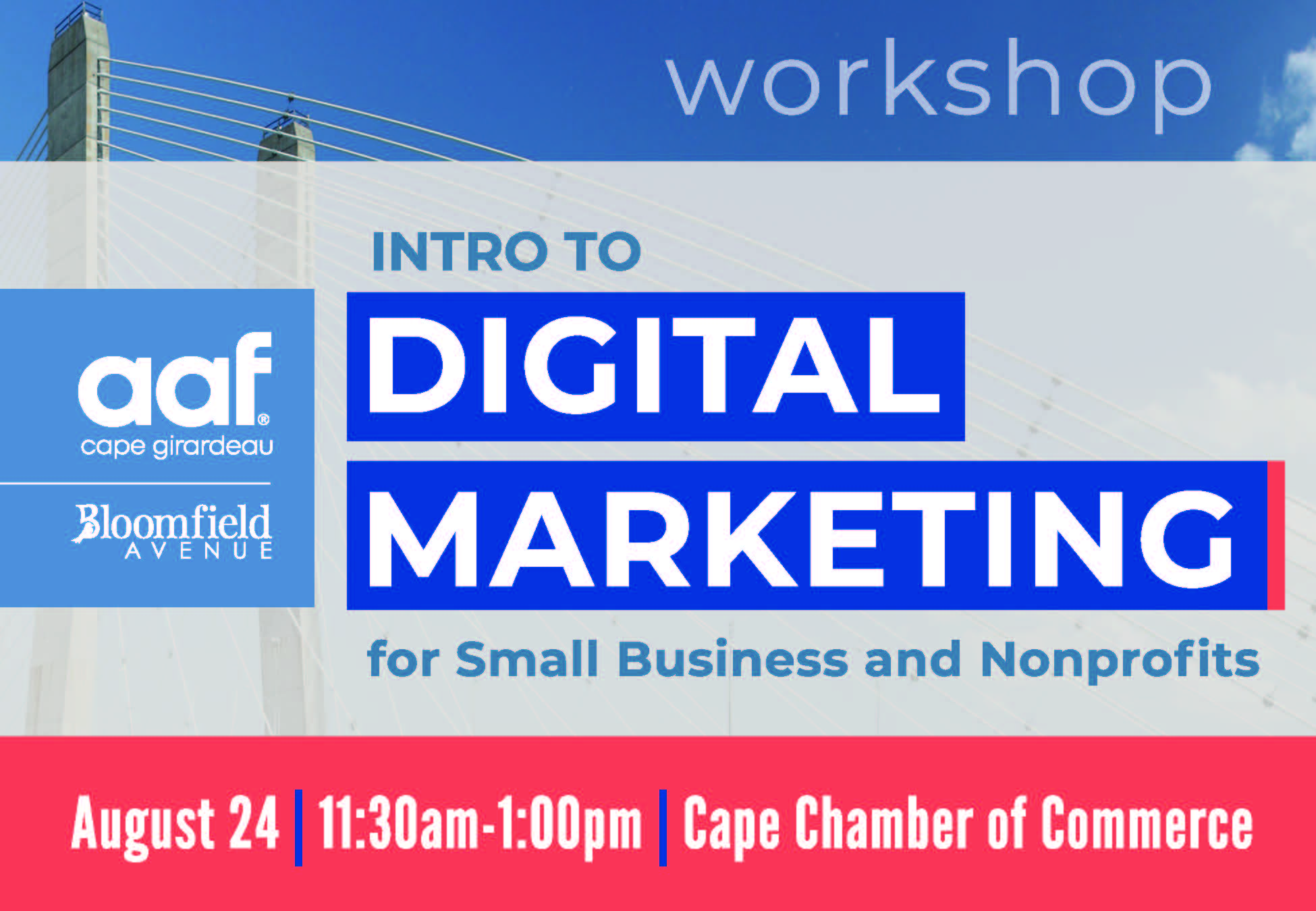 As changes in our world continue to push people outside of their comfort zones, small businesses and nonprofits pivoting to a digital-first marketing strategy have been able to survive and even thrive. AAF Cape Girardeau is partnering with Kim Paul, Digital Strategist at Bloomfield Avenue, to help SEMO businesses and nonprofits make the best use of digital marketing tools and better understand the transformed marketplace.
Join us August 24, 11:30am-1pm for the Digital Marketing Introductory Workshop where you'll learn how to close three different gaps between your business and your customers:
- The Focus Gap – Building a Bridge with a Promotional Calendar
- The Communication Gap – #1 Digital Marketing Strategy to Stay in Touch and Top of Mind
- The Unexpected Gap – Preparing for Uncertainty with Simple Actions to Thrive in 2021.
Additional workshops, trainings and tools on specific areas of digital marketing will be available for you following the introductory workshop.
You must register to attend. Admission is $20 and lunch will be provided.
Register here
Questions: info@aafcape.com