2021 GlennView Live2Lead Registration Open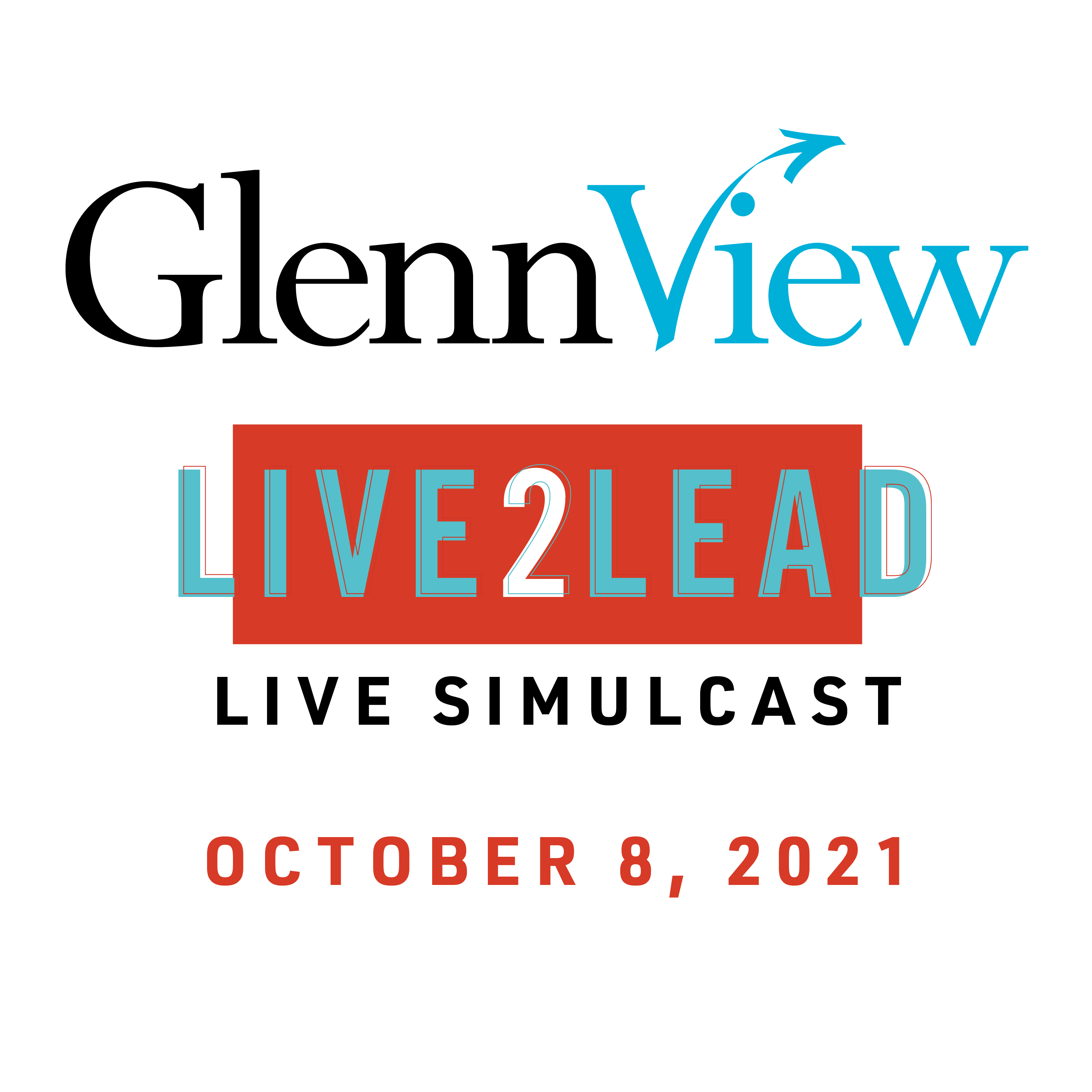 2021 GlennView Live2Lead is hosted by GlennView, in partnership with The Bank of Missouri, and will be held in person at the Drury Plaza Hotel Cape Girardeau Conference Center in Cape Girardeau, MO, on October 8, 2021.
LIVE2LEAD is a half-day, leader development experience designed to equip attendees with new perspectives, practical tools and key takeaways. They'll learn from world-class leadership experts, be prepared to implement a new action plan, and start leading when they get back to the office with renewed passion and commitment.
What you will gain from Live2Lead 2021 Live Simulcast includes: RENEWED ENERGY - Live2Lead is designed to deliver the very best leadership content that inspires and motivates all who attend, NEW RELATIONSHIPS - Grow your own leadership as you connect with other influencers in our community and expand your network, and NEW IDEAS - Live2Lead is a world-class leadership experience packed into a half-day format, full of rich content, key takeaways and easy-to-implement action plans.
Keynote speakers for this year's Live2Lead include: John C. Maxwell, #1 leadership expert and bestselling Author; Jeff Henderson, author, entrepreneur, communicator & business leader; Jamie Kern Lima, NY Times bestselling author, and founder of IT Cosmetics; Valorie Burton, certified personal and executive coach and bestselling author; and Ed Mylett, bestselling author and host of the top-rated Max Out Your Life podcast.
Members of the following chamber of commerce partners will receive a discounted in-person registration rate: Cape Girardeau Area Chamber of Commerce, Farmington Regional Chamber of Commerce, Greater Poplar Bluff Area Chamber of Commerce, Jackson Area Chamber of Commerce, Sikeston Regional Chamber and Area Economic Development Corporation, and Ste. Genevieve Area Chamber of Commerce.
View the lineup of speakers, a promotional video, and register at https://glennpr.com/live2lead.