Singin' in the Rain presented by Notre Dame Regional High School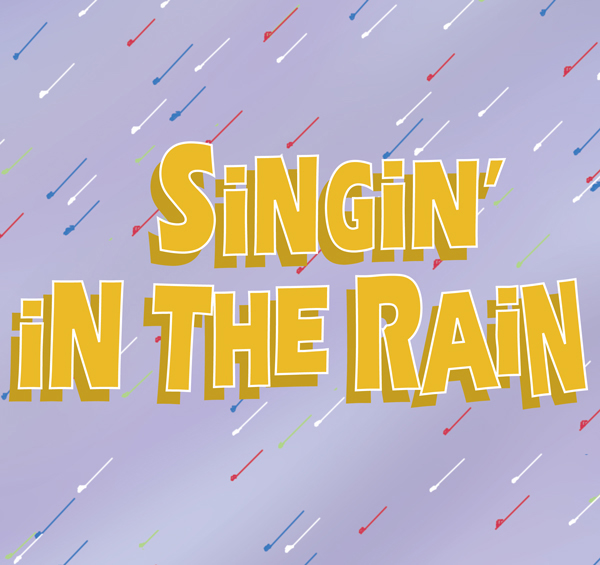 In-person tickets for Singin' in the Rain are $10 and they can be purchased online at www.notredamehighschool.org/musical or by calling 573-335-6772.
Watch our production from anywhere you have internet connection! Livestream tickets are $10.00 plus a $2.95 service fee and are available for each performance at www.notredamehighschool.org/musical.
Notre Dame Regional High School presents SINGIN' IN THE RAIN on April 8, 9, 10 & 11 at 7:00 p.m. Stanley Donen's peerless SINGIN' IN THE RAIN movie topped the American Film Institute's "100 Years of Musicals" list and, in 2007, was ranked as the fifth-greatest motion picture of all time. Having been adapted for the stage by the legendary theatre team of Betty Comden and Adolph Green, the SINGIN' IN THE RAIN stage musical pours down delight, capturing the waning days of the silent-screen era as they give way to newfangled "talkies."
With The Jazz Singer premiere making Hollywood frantic, the studios are forced to suddenly change all the movie-making rules at once in order to accommodate sound, and in doing so, they leave silent pictures – and some of their stars – behind. When Monumental Studios consequently turns its silent The Dueling Cavalier into the musical The Dancing Cavalier in order to stay relevant, it's faced with a problem: the movie's star Lina Lamont can't sing, and in truth, can barely talk, as her voice sounds something akin to nails on a chalkboard.
Enter Kathy Selden, an aspiring actress whose dulcet tones are able to cover Lina Lamont's, calling into question what it means to act, how credit is distributed, and how one gets a truly fair shake in the movie business.
Filled with romance, and nostalgia, this delightful treat for all ages features some of the best-loved comedy routines, show stopping dance numbers, and love songs ever written, including "Good Mornin'," "Make 'Em Laugh," "Broadway Melody," and, of course, "SINGIN' IN THE RAIN."