2021 Southeast Missouri State University Power of Women Digital Summit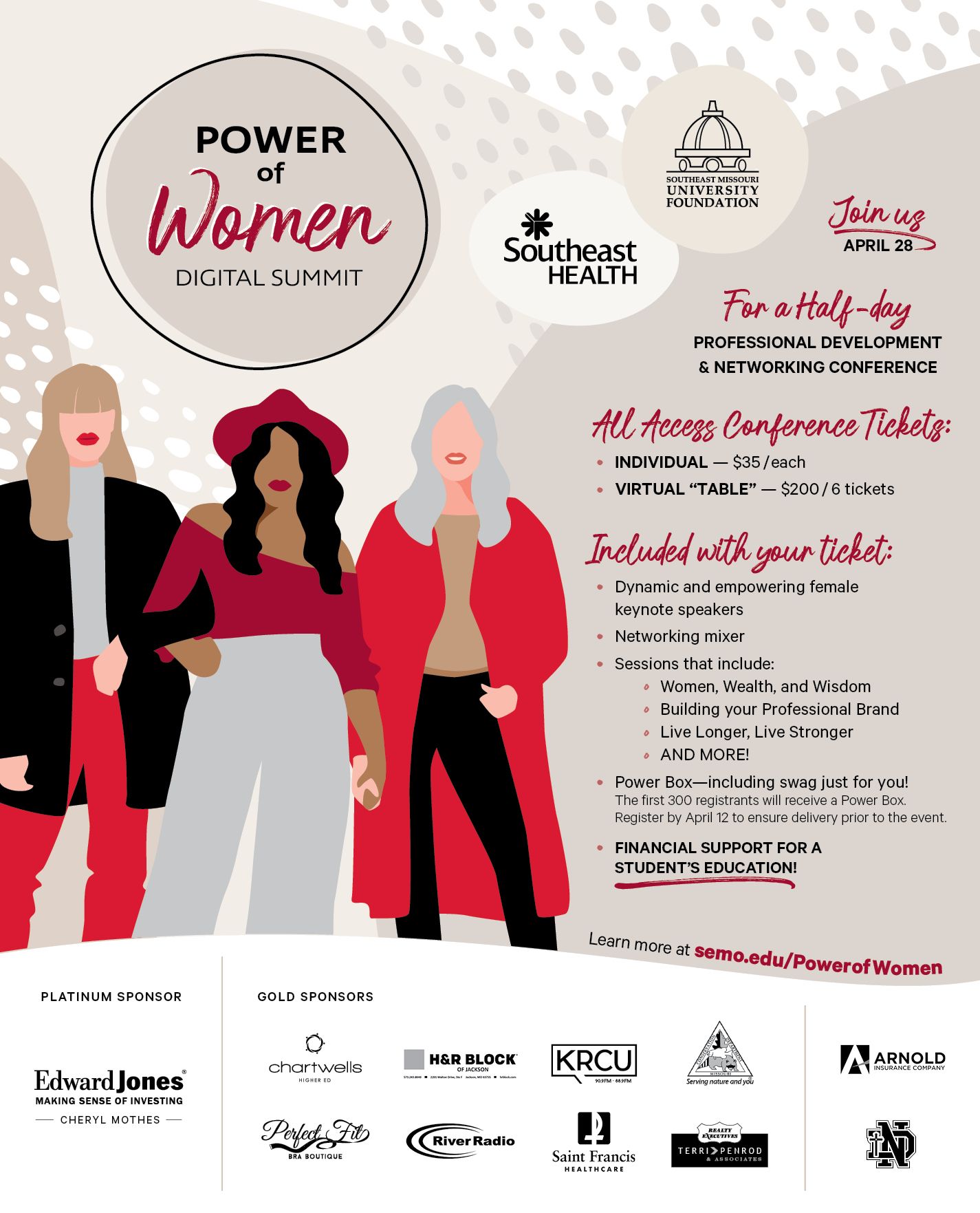 This fantastic virtual event will provide you with professional development and networking opportunities with others. You'll also be a part of empowering and supporting your next generation of colleagues: our students.
The tenth annual event will include dynamic and empowering speakers, and multiple-track sessions with topics that include financial planning, skills for being a prepared poised professional, embracing technology and more!
Choose to attend three breakout sessions from more than a dozen guest speakers in nine breakout session options.
A sampling of guest speakers includes sessions with a
• Panel of Champions (coaches from four SEMO women's athletics programs that won OVC championships in 2019)
• Space Center University Director Kaci Heins
• IBM Quality Transformation Leader, Ashley AuBuchon-Arcand
Plus, the keynote ''From SEMO to the Far Reaches of Space: How to Get Where You Want to Be,'' delivered by Southeast Alumna and former NASA astronaut Linda Godwin, Ph.D.!
Since inception, 64 students have been awarded the Power of Women scholarship and more than 3,200 attendees have been empowered by our speakers. You can help fund the education of deserving students and be inspired while doing it!
The first 300 registrants will also receive a Power Box which will contain merch from SEMO and our presenting sponsor SoutheastHEALTH. Register by April 12 to ensure delivery prior to the event.