Glenn Campbell "Makes Bills" with "Bills" in Necessary Entrepreneur Podcast
Our friends from codefi reached out this week with some exciting news and we can't wait to share it with you! Check out their article below.
Want to become a successful entrepreneur? According to Glenn, you must first learn how to shake hands.
Our very own Glenn Campbell,1 co-founder of Hat World and LIDS,2 is the necessary entrepreneur we all aspire to be in a two-part podcast series3 hosted by Mark Perkins. Glenn sips bourbon and talks about difficulties, successes and the overall process of becoming the founder of one of the most recognizable retail stores across the country.
Recognizing a largely untapped opportunity in the retail headwear market, Glenn Campbell co-founded Hat World in 1995, selling sports logo-emblazoned baseball caps from a temporary Lafayette, Indiana, retail mall location during the holiday season. Sales went extremely well, and within five years, the company had grown to 157 shopping mall outposts. In 2001, Hat World grew exponentially by acquiring Lids Corp., its largest competitor.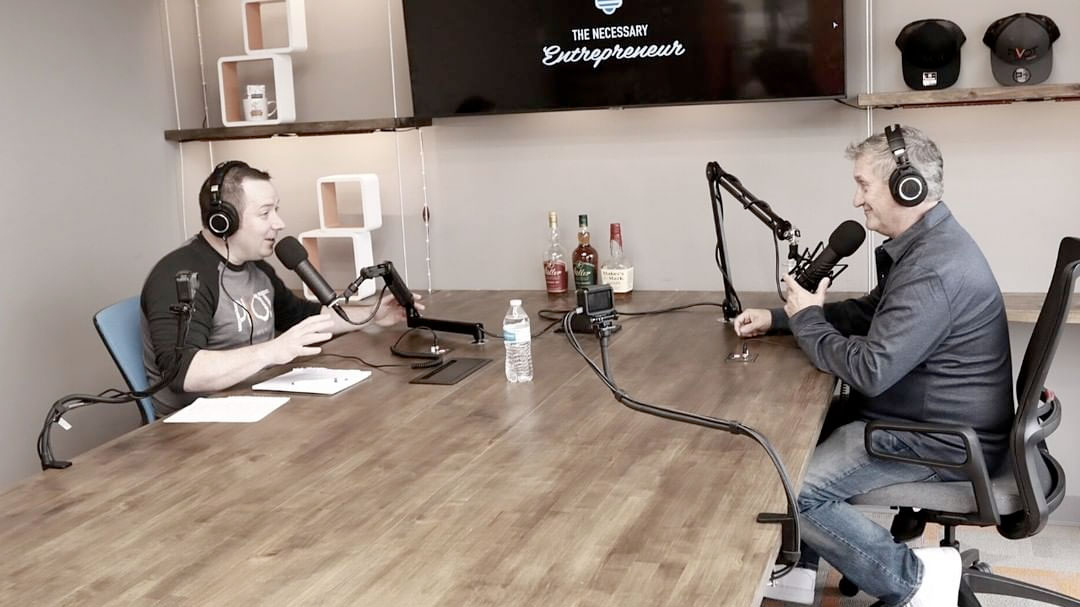 [Image Credit: The Necessary Entrepreneur]
Throughout the podcast series, Glenn credits his passion as the catalyst for building his wildly successful empire of strapbacks and snapbacks.
Nothing happens by accident. Success especially. It takes hard work to be successful, especially when it comes to being an entrepreneur. Few have the heart, the drive, or the work ethic to truly do it. It takes long hours, sacrifices, missing events, being away from your family at times. But the satisfaction of knowing that something you started employs people or is a service or a product that people need or want is truly incredible. I wouldn't change a thing.

- Glenn Campbell
It's one thing to manage an existing business to some growth or sustain a small business, but nothing is more challenging than scaling a startup to an exit that is life changing for its founders and investors. Thanks to Glenn for always giving back to the entrepreneurial community.
Feeling inspired to learn more? Follow the links below to listen to the podcasts: