Some Interesting Numbers and Some Positive Results
Every Monday at 6:42 a.m. and 8:42 a.m., Chamber President & CEO, John Mehner, provides information on what's happening in the area of regional development in Southeast Missouri on KRCU. Listen live on 90.9 FM.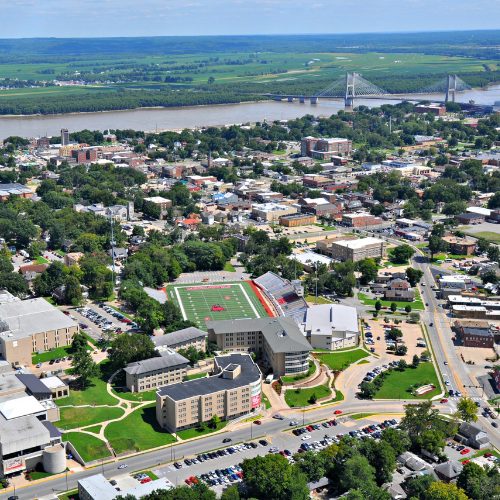 No doubt 2020 has been a very challenging year. Let's look at some interesting numbers and a few positive results.
First, some numbers. The Cape Chamber has distributed more than 21,000 masks to local businesses at no cost to them in an effort to protect their employees, the customers, and to keep them open. In our congressional district, 823 businesses were approved for a PPP loan of greater than $150,000. Our staff participated in over 600 hours of COVID-19 calls and connected with members in more than 750 direct calls. We launched two new websites with several local partners:  Keep Cape Strong and Reclaim our Region. And we enhanced our shop local / support local business push.
Next, some economic development successes. Cape Area MAGNET announced seven projects representing more than 300 jobs and $67M in investment including KCOE-ISOM, the VA Health Services facility, and Patriot Medical Devices.  MAGNET's annual goals are 300 jobs, $50M new investment, and $12M new payroll so annual goals were met. And we may not be finished – currently working on more than 10 projects representing more than 400 jobs and $80M in investment including a prospect for the spec building in Jackson and the former Sears Grand building in Cape.
In the area of transportation, the Missouri Chamber of Commerce and Industry released Transportation 2030 and it included a recommendation for innovative projects specifically mentioning the Transamerica Corridor.